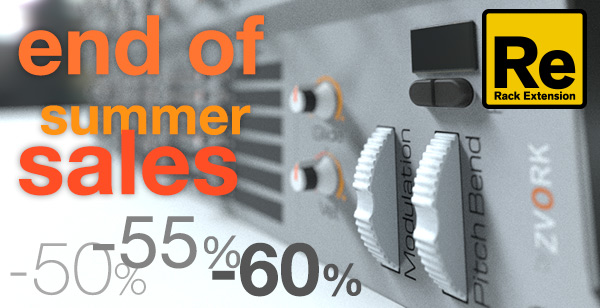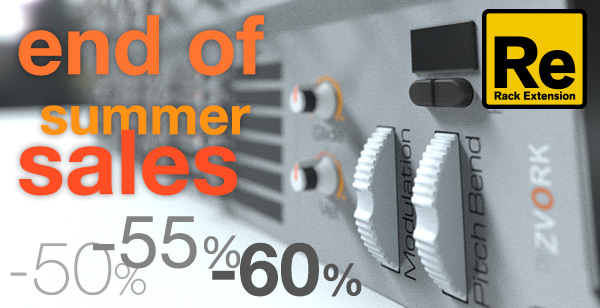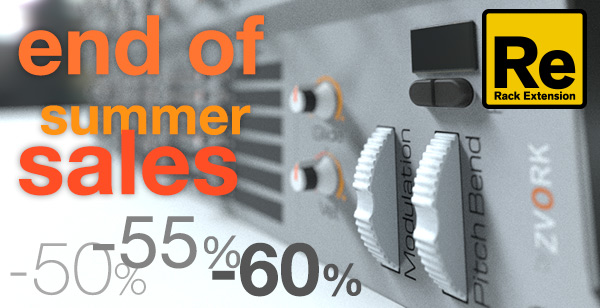 Back to work after some refreshing and inspiring summer vacations? Now's the time to get back composing and be creative. To help you out, we've dropped the prices of our audio rack extension lineup for Propellerhead Software's Reason by up to 60% until september 5th!!
Oberon is at 49 €/$ instead of the usual 99 €/$
Noxious is at 25 €/$ instead of 59 €/$
LeSpace is at only 19 €/$ instead of 39 €/$
Jump to the Propellerhead Shop until it's too late.