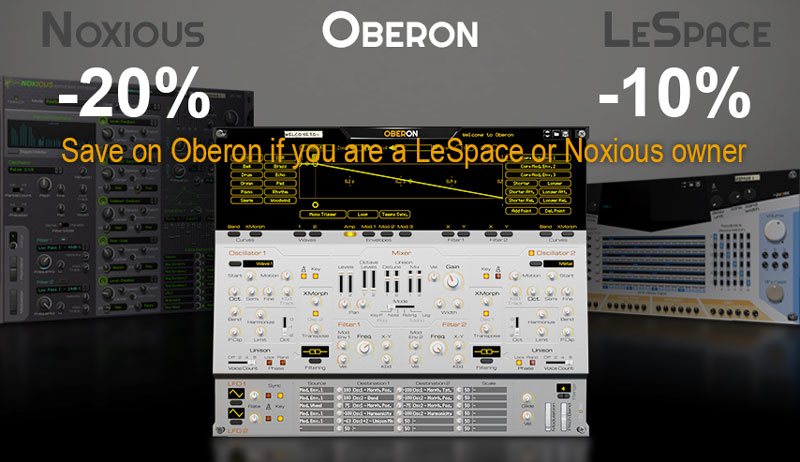 If you are a current owner of our LeSpace or Noxious Rack Extensions for Propellerhead Software​'s Reason and would like to get your hands on our latest Oberon Synthesizer, we now offer discounts!
-10% on Oberon for LeSpace owners
-20% on Oberon for Noxious owners
To be eligible, just send an email to contact@zvork.fr with a copy of your email receipt for LeSpace or Noxious. We will reply as quickly as possible with your voucher code.