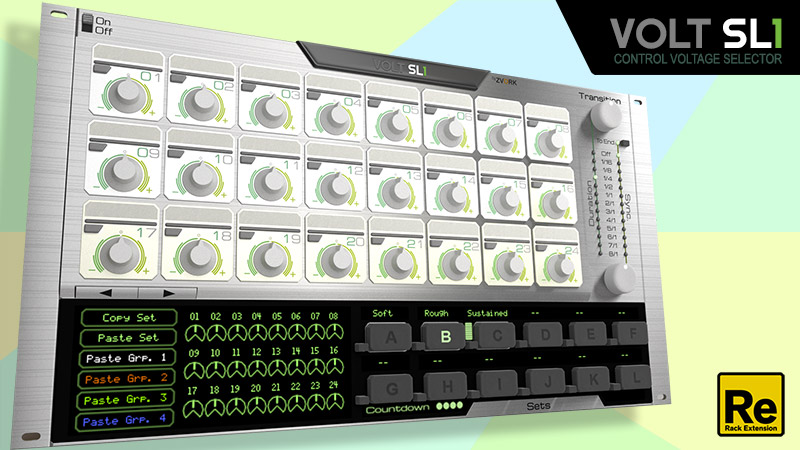 The Volt SL-1 is a control voltage (CV) selector aimed at live performance and DJ'ing. With it you can switch or crossfade easily and in sync between various values of control voltage signals.
Controls
Up to 15 controls can be plugged to any control voltage input from any Reason or Rack Extension device. Each control can be adjusted between -1 and +1 and can be labeled to help you identify your setup.
Sets
Up to 12 sets of values for each of the 15 controls can be configured lets rapidly switch or crossfade between these values. Meters enable you to visualize the current state of your SL-1 and the weights of each set in the final output.
Transitions
Switching from one set to another can be instantaneous or smooth by adjusting the transition duration, in note durations. And if you don't feel confident in your rhythmic precision, you can also sync the start of the transition to a note, all synced to the current tempo.
Multiple SL-1′s
You can link multiple SL-1′s with the "Set" input / output CV signals so as to control all SL-1′s from one master unit. And of course, each slave unit can have different transition and control values from the master. Furthermore individual gate input and output signals for each set can be used for further modulation madness.
Availability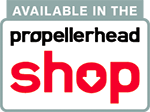 The Volt SL-1 is available exclusively for Propellerhead Reason 6.5 and Reason Essential1.5 on all supported hardware platforms. It can be purchased and downloaded through the Propellerhead Shop or through the links on the top right side of this page.