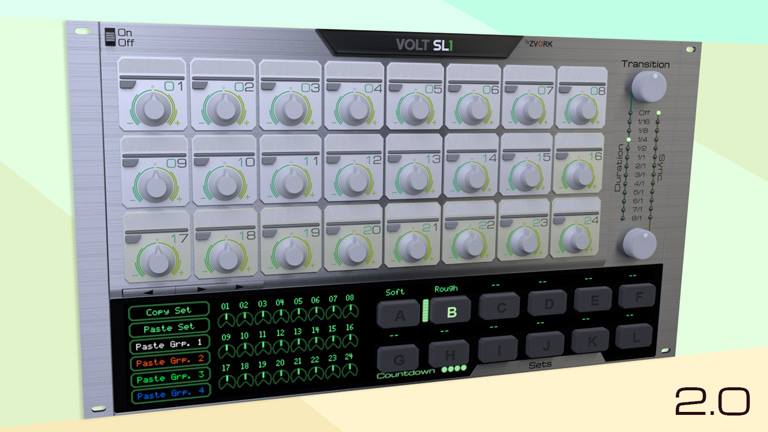 Our control voltage selector Rack Extension, the Volt SL-1, has just come out with a major update. Taking advantage of new advances in the Rack Extension platform introduced with Reason 7.0, this new version adds a number of useful features:
9 more controls for a total of 24 controls per set,

4 color coded groups to better organise your controls,
Per control linear or non-standard transition curves,
Copy and paste functionality to copy control values from on set to another,
Extra CV outputs for each control to reduce cable clutter.
This new update is available in the Propellerhead Shop for 15€ / 19$ for new users, and as a 7€50 / 9$ upgrade for previous owners of the Rack Extension.
Please note that this version will only work with Reason 7+.